Dr. Matt Singer was voted one of the best Doctors of Holistic Medicine on the East Coast because of his ability to think outside the box, ask the body unique questions, and find solutions that allow your body to heal.
---

Emotional Release
Dr. Singer had developed his own unique emotional and energetic clearing techniques designed to detach a link between a trauma and a trapped pathogen. To simplify and better understand this technique, a trauma occurs in our life (our brain documents it in our timeline). Stress hormones are released in response to the trauma, viral and bacterial strains feed off these hormones. Long after the trauma is over the stress hormones are still releasing toxins, eventually becoming food for new viral strains. This technique gives the brain access to its timeline and clearing out the stress, thus eliminating trapped viral loads from the brain and organ systems.
---

Sports Injuries and Rehabilitation
Dr. Singer has worked with many athletic teams over the years and has now chosen to focus his time on a one-to-one basis in order to help the advanced athlete recover quicker. Dr. Singer has developed his own technique designed to help muscles relax and recover from injuries faster.
---
Lifestyle Transformation/Emotional Coaching
Do you ever feel as though that "one thing" is holding you back from being the greatest version of yourself? Dr. Singer was gifted with a talent to "tap" into your emotional body and help you uncover the origin of what is truly creating self-imposed fears. He works with patients individually on a weekly basis and offers 3 month and 6 moth packages
Dr. Singer does 30 and 60 minutes sessions on an individual basis, either over the phone or in person.
---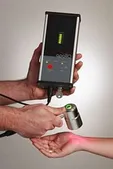 Cold Laser Therapy
For years Dr. Singer has combined his extensive rehabilitative talents with the use of our cold laser. The results are astounding! Patients testify to their Carpal Tunnel Syndrome being eradicated at the speed of light! In addition such complications like frozen shoulder, knee pain, joint stiffness, and many other symptoms are eliminated with Dr. Singer's new protocols.
---
Holistic Integrative Methods
Dr. Singer is one of only 200 doctors in the world licensed in the field of Holistic Medicine. His studies and methods integrate homeopathy, designed clinical nutrition, Applied Kinesiology, organ and skin detoxification, bacteria, parasite, fungus, and virus, flu, and fever elimination, infant, toddler, and adolescent well-care, acute and chronic illness rehabilitation, and emotional release techniques. Dr. Singer uses the most advanced technology in the world, your human body, to restore health and well being.
---
DIGESTIVE HEALTH
Dr. Singer specializes in many unique and original methods where homeopathy is formulated to help the body detect pathogens and disease causing agents like heavy metals and chemicals, and safely remove these toxins and pathogens from the body. Dr. Singer has the ability to formulate personalized homeopathic remedies for specific ailments and organs which are undergoing stressors. Dr. Singer holds a certification in the field of Enzymes and digestive health, specializing in: Indigestion, bloating, weight loss, fatigue, pain with eating, and much more.